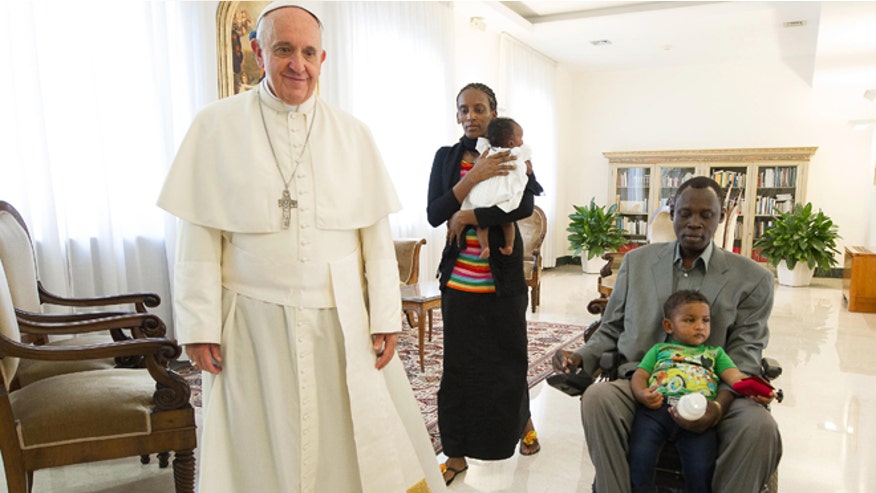 Meriam Yahia Ibrahim Ishag flew to Rome with her family after more than a month in the US embassy in Khartoum.
There was global condemnation when she was sentenced to hang for apostasy by a Sudanese court.
Mrs Ibrahim's father is Muslim so according to Sudan's version of Islamic law she is also Muslim and cannot convert.
She was raised by her Christian mother and says she has never been Muslim.